Background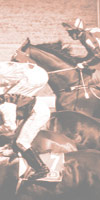 ABACUS Counselling, Training and Supervision Ltd is an established leader in providing quality training for the Class 3 and Class 4 NZRB gaming industry in meeting all necessary Host Responsibility requirements under the Gambling Act 2003 and Regulations 2004. In 2007, ABACUS developed the content for the Hospitality Standards Institute's (HSI) and UCOL's innovative online course that meets the requirements for the Unit Standard - 21499 Demonstrate Knowledge of Problem Gambling in a Class 4 Gambling Environment and a Racing Act Gambling Establishment.
ABACUS is an:
NZQA registered Private Training Establishment since 2004
Provided training for the NZ Racing Board and its nation-wide TAB venues from 2003 to 2010
Approved trainer for Class 4 Trusts throughout New Zealand since 2004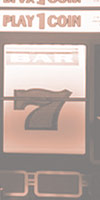 Training
NZQA registered certificates of attendance will be issued to those who attend the 3 ½ hour training programme. This training will qualify to meet both Class 3 NZRB and Class 4 under the Gambling Act 2003 and the Racing Act 2003 and their 2004 Regulations requirements. This programme is designed to provide the necessary knowledge and interactive experience required to enable industry staff to approach and provide information to customers and others who may be experiencing problem gambling harm. It will also assist staff to meet harm minimisation audit requirements of venues Trusts, the NZ Racing Board, and the DIA for Class 3 and 4 standards of the Gambling Act 2003. This programme is continuously evaluated for design and training quality.
Programmes include
Design of host responsibility programmes to meet the regulations of the gaming industry under the Gambling Act 2003 (Gambling (Harm Prevention and Minimisation) Regulations 2004 and Racing (Harm Prevention and Minimisation) Regulations).
Delivery of training to meet gaming industry host responsibility programmes including:

Inter-personal skills training to approach safely and effectively patrons who may be experiencing difficulties related to their gambling.
Training to provide information to patrons about the characteristics, signs, potential risks and consequences problem gambling, and how to access treatment services.
Training to remind at-risk patrons of the venue's right to ban from the premises for up to two years, or patron's right to exclusion where the patron may be gambling problematically.
Assessment of training effectiveness and integration into the sale of gaming.
Strategies to provide a safe gaming environment.
Underage gambling and strategies to prevent and intervene when uncertain.
Meeting these and any other obligations on gaming providers required by regulators, how to discharge these obligations, and to minimise liability from the customer and family that may arise from problem gambling losses (duty of care).
Certification of staff as meeting required standards.
Providing consultancy to meet and demonstrate best practice in the industry.

Specific programmes tailored by gaming providers to address important issues identified by them necessary to achieve desired standards.
Brief and effective research projects to quantify needs, establish areas of risk, to trial strategies, identify outcomes, and demonstrate effectiveness of hostresponsibility programmes.
Provide ongoing consultancy in this important field.