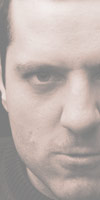 In all walks of life, there are situations which can arise where individuals are at risk, or feel threatened by, anger leading to abuse, intimidation or physical violence. This can happen anywhere: on the street, during driving road rage incidents, and in shops, factories and offices. In specialist health and some social services, issues can arise with people who may be affected by mental health conditions. Usual ways of responding may be compromised by the effects or manifestations of psychiatric conditions, and this requires some knowledge and understanding of underlying issues and use of appropriate approaches, to keep themselves and others, safe.
There are others who may make unreasonable demands often through a "sense of entitlement", because of hardship or other expectations (real or assumed), or because of misinterpretation or misunderstanding.
Naturally, people would wish to avoid physical conflict for safety reasons, and equally, would not wish to be vulnerable to a charge of assault for being caught up in physical altercations with others. For this reason, having some understanding about underlying causes and predispositions for anger/violence, as well as knowing how to use communication and de-escalation skills to effectively defuse these situations, is essential.
Abacus has developed a programme incorporating a number of pairs or small group exercises, which assist to integrate learning by skills practice, and also provide an interactive learning experience. The training also incorporates information and practice around telephone contact, as this is the other "front door" to your organisation. This training emphasises the role of communication, and informs staff with knowledge from an individual, social, cultural, and environmental perspective, equipping staff with the skills to give them the confidence to deal with potentially risky and stressful situations with clients (and others) in their workplace.