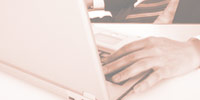 Abacus is an experienced researcher that has delivered a range of research project, including:
Development and analysis of survey questions for a national survey
Development and validation of addiction screens
Evaluation of health programmes
Satisfaction surveys
Brief outcome surveys
Design of research, analysis and recommendations to answer outcome questions
Development of outcome measures
Development of effective resources that is evidence-based
Evidence based analysis and recommendations
Literature reviews
Participation in large research projects, providing skills such as training of project staff, evaluation, intervention compliance, and project management participation
Abacus has published its research in refereed and other publications, and presented its findings at national conferences in NZ and overseas. Its experience as practising clinicians assists it to provide clinically significant and relevant responses to research findings.
Abacus principals are highly qualified both academically and professionally, and able to bring a clinical perspective to research that heightens validity. Abacus is able to provide advice, project design examples and cost efficient approaches to projects, which aim to increase efficiency, effectiveness, identify barriers and solutions, enhance positive behaviours, identify risk, and answer important questions for strategic planning.
Abacus can provide advice and research designs upon request for small, moderate and larger projects, and deliver projects within brief timelines.